Guardian 3A100 Oil Containment Boom System - READY TO SHIP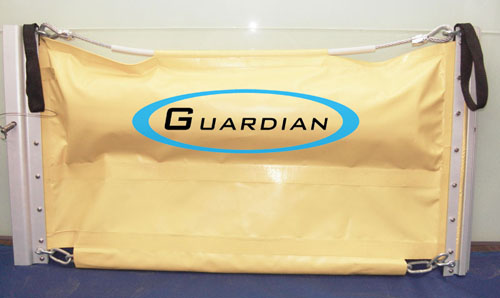 100,000 feet of containment boom in stock and ready to ship! We are a fully integrated manufacturing facility. We control the entire production process including the fabrication of parts and materials, cutting, seaming, assembly, and testing. We are not dependent on supply lines that are currently suffering shortages like other facilities.
Product information Page
Product information PDF
3A100 Structural Specifications

Oil Booms designed for the Deepwater Horizon Response direct from the manufacturer
We have lighted bouys for boom lines and operational areas.
We also carry a full line of oil spill response products, including absorbent boom, pads, mats, sheets, and skimmers.
CALL US TODAY
1-772-539-9523