GUARDIAN
Containment Boom -
In stock. Ready to ship.
These general purpose oil booms are identical in quality, material, and manufacturing specifications to those that have been approved for use, and are currently deployed, in the Deepwater Horizon recovery area. They are manufactured with 23.5 oz. PVC coated fabrics for permanent boom applications, and high quality marine grade hardware.
Guardian is a vertically integrated manufacturer of oil boom systems. We produce the pre-assembly materials including fabrics. This enables us to guarantee deliveries, even in times of high demand.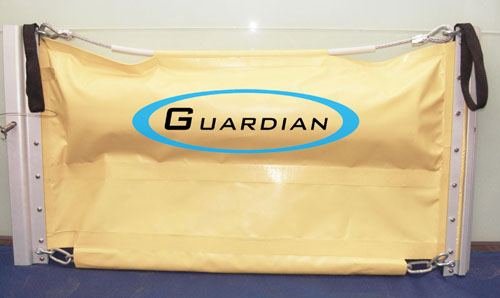 Oil Boom Features Fabric: 23.5 oz. PVC Coated Polyester Working Temps: -40°C to +60°C Connectors: ASTM F-962 Standard Marine Grade Aluminum with Stainless Steel Hardware Hand Holds: Nylon strap hand holds are included Outstanding features: Superior buoyancy-to-weight ratio allows the boom to react and conform to small waves and the ability to store on rapid response reel systems.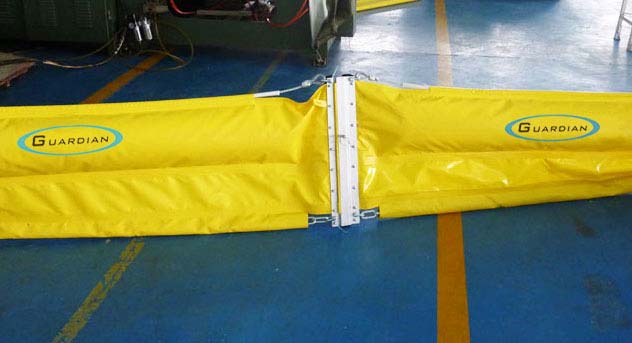 Guardian booms are compliant with current standards and compatible with current deployment methods.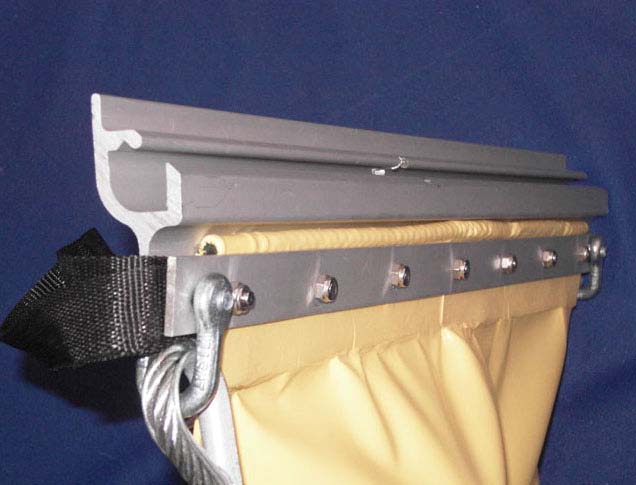 End view of interlocking aluminum channel and pinch plate secured with stainless steel lock nuts and bolts. Reinforced fabric fold with spline for strong hardware to material connection. Heavy duty U-bolts, thimbles, and crimp sleeves terminate wire rope connection.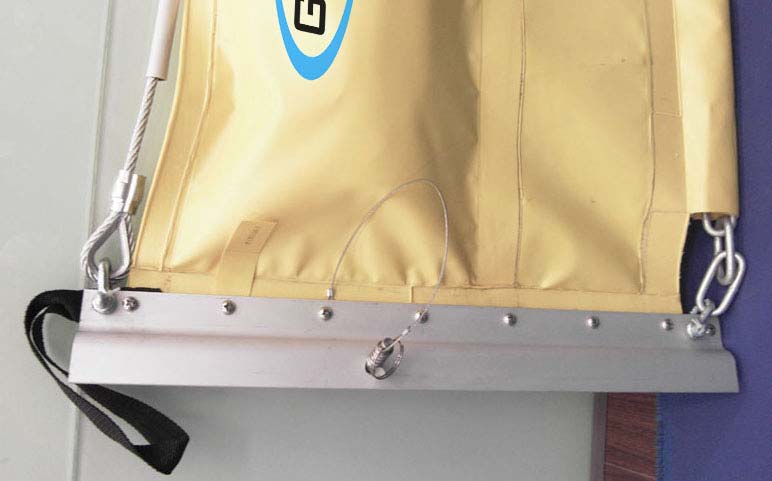 Lift strap for easy channel assembly. Tag with boom ID number. Anti-loss cable attached to locking spring pin.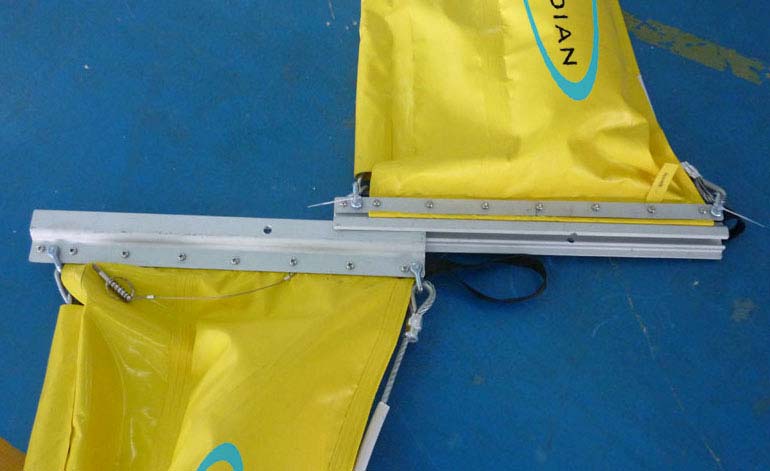 Heavy stainless steel locking spring pin. U-bolt pin tightly fastened with nylon zip-tie.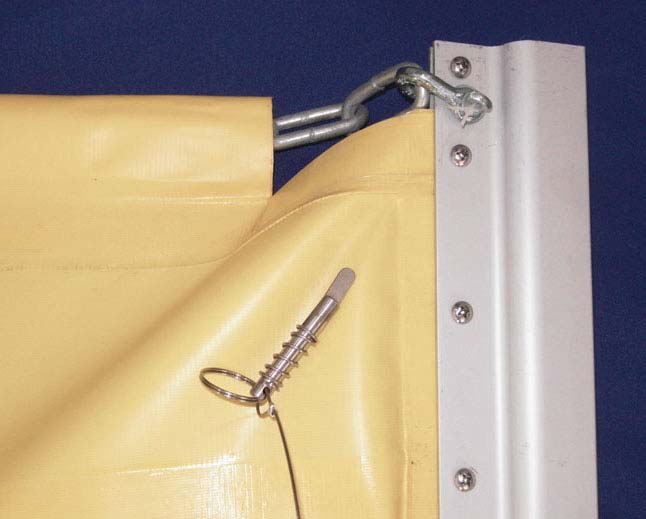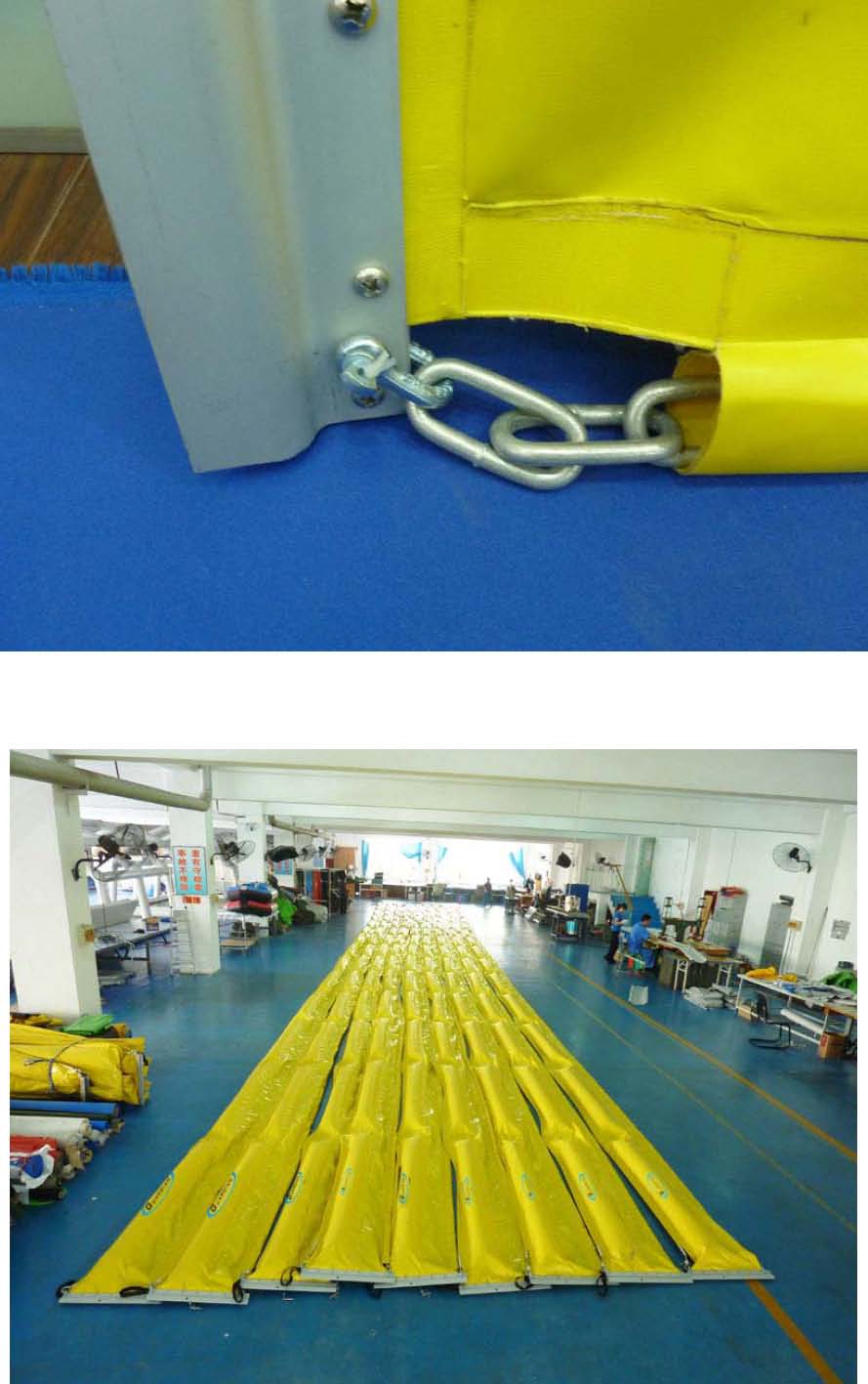 Stock ready to ship; and substantial production capacity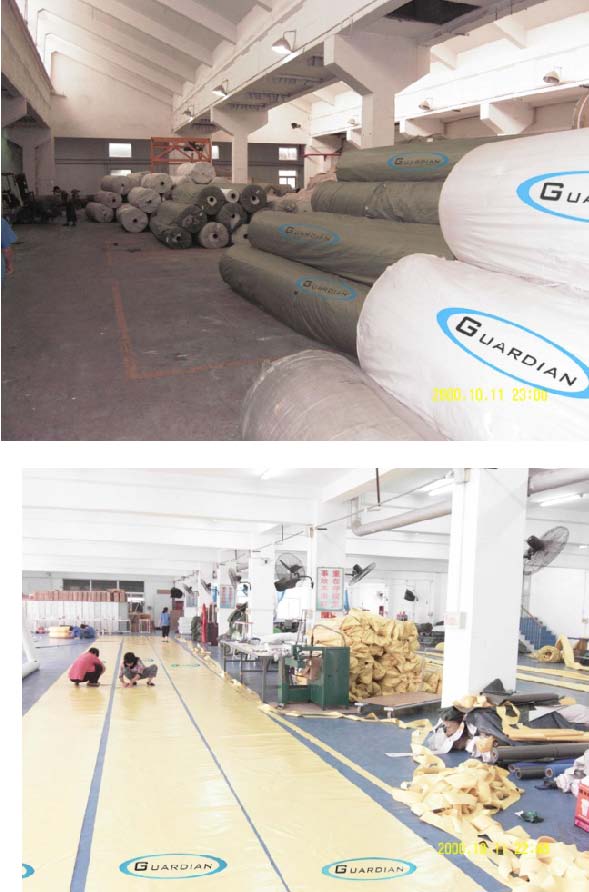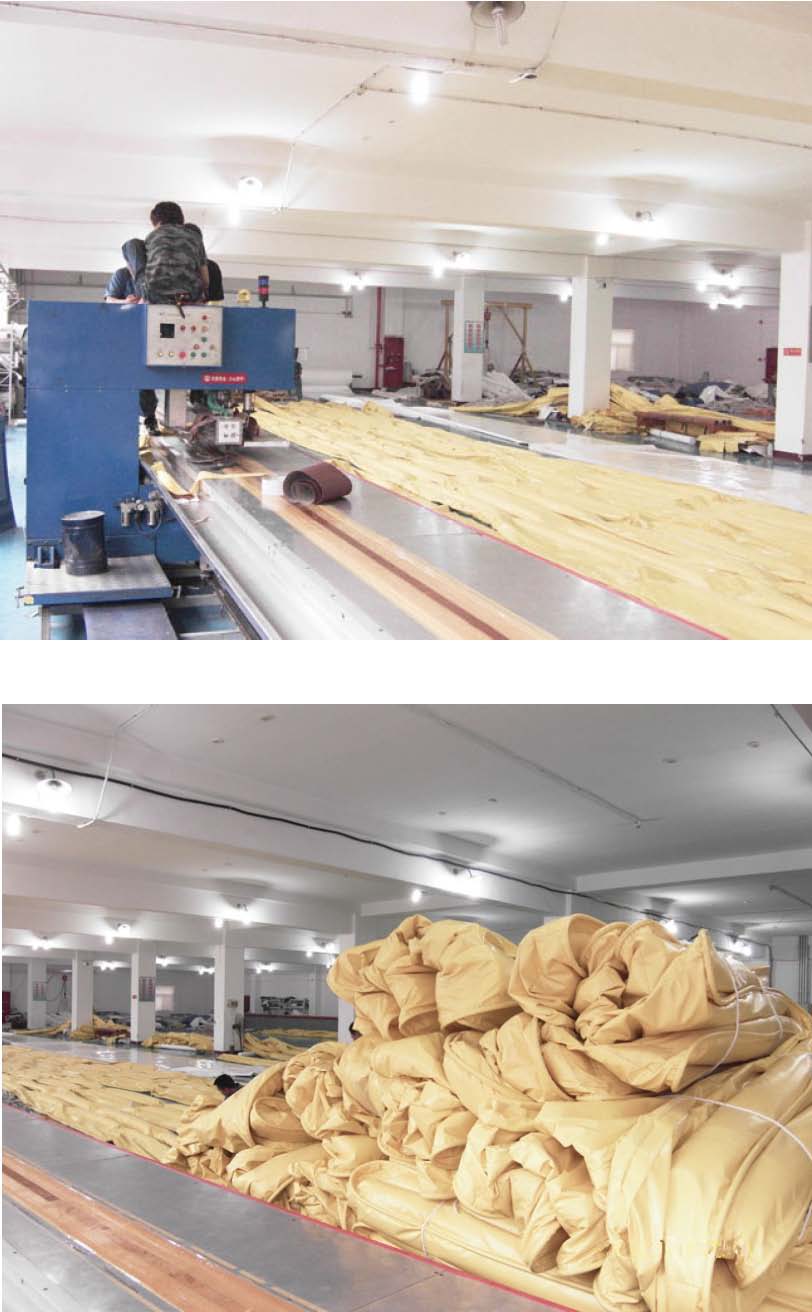 << Returh to Homepage